A woman was arrested on suspicion of murdering her baby by 'cutting her throat.' The woman was handcuffed shortly after police arrived on Wednesday, July 22 at the scene in Preston Street, Wembley, North West London.
Horrified neighbors said she cut the baby's throat before screaming at a man at the property that many families claimed to rent.
Ilona Sidorova, 45, a care worker who lives next door, said to The Sun: "I heard people shouting from the window. I heard her when she was seized by people."
"I didn't see but told me (the neighbor)-she cut the neck of the boy."
She said of the man: "The policeman was holding him. He was crying in pain."
Police rushed to an address on Wednesday 22 July at approximately 9.51am after receiving a call from an injured child.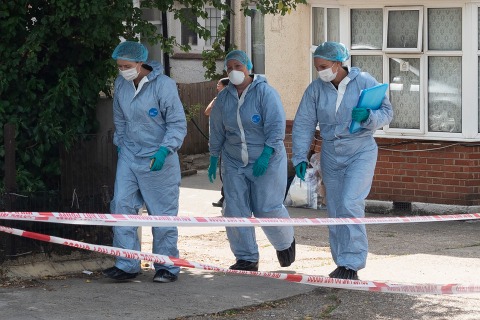 Paramedics from the Police and London Ambulance Service (LAS) went to the property and the boy, believed to be less than a year old, was found dead at the scene.
Forensic officers have also been photographed outside the building, where the horrific incident took place.
Detectives have not verified the identity of the boy but a woman has been charged and remains in custody.
North West Commander Roy Smith said: "It is a horrific accident and my thoughts are with all of those involved including the family and our first responders who rushed to the scene.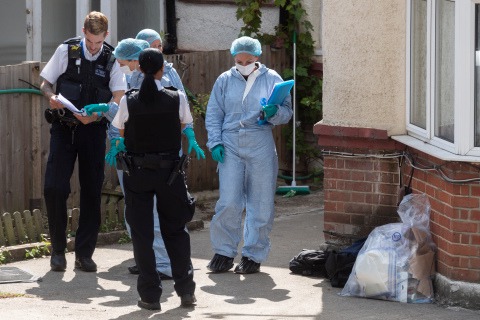 "While I know that the impact of this death will reverberate in the local community, please be assured that we are doing what we can to investigate and are not investigating any other person in connection with death at this early point.
"I would like to hear from everyone who thinks they may have information to help our investigation understand this horrible tragedy-please contact us on 101 us and quote CAD1977 of July 22nd