ES Magazine Is "On Another Planet" With Burna Boy
Burna Boy talks about setting up a charity funds for the EndSARS victims and so much more.
Nigerian Grammy award winner, Burna Boy has been featured on the latest cover star for the Evening Standard Magazine's weekly publication.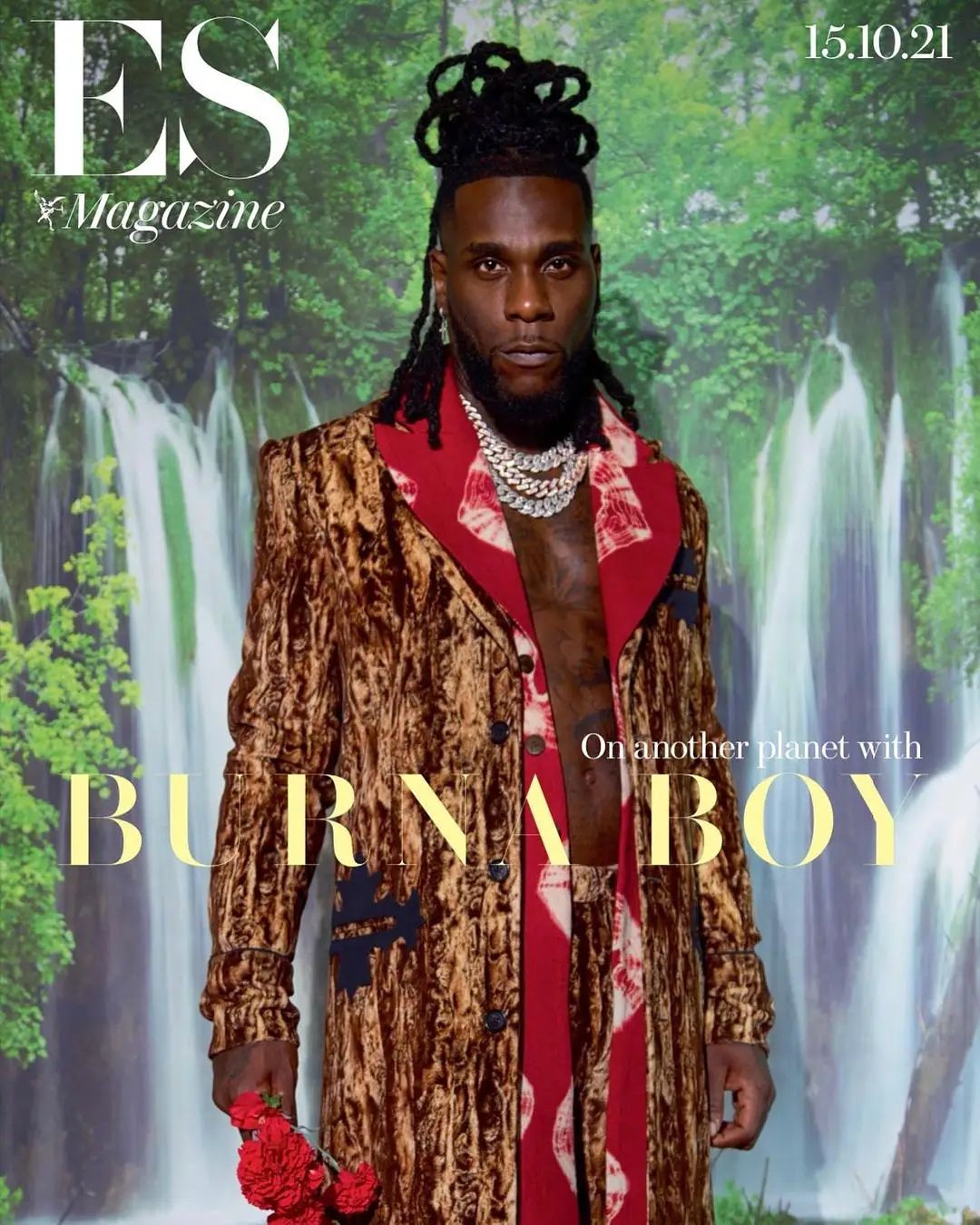 Burna Boy talks about setting up a charity funds for the EndSARS victims and so much more.
Check out photos and excerpts from the feature below…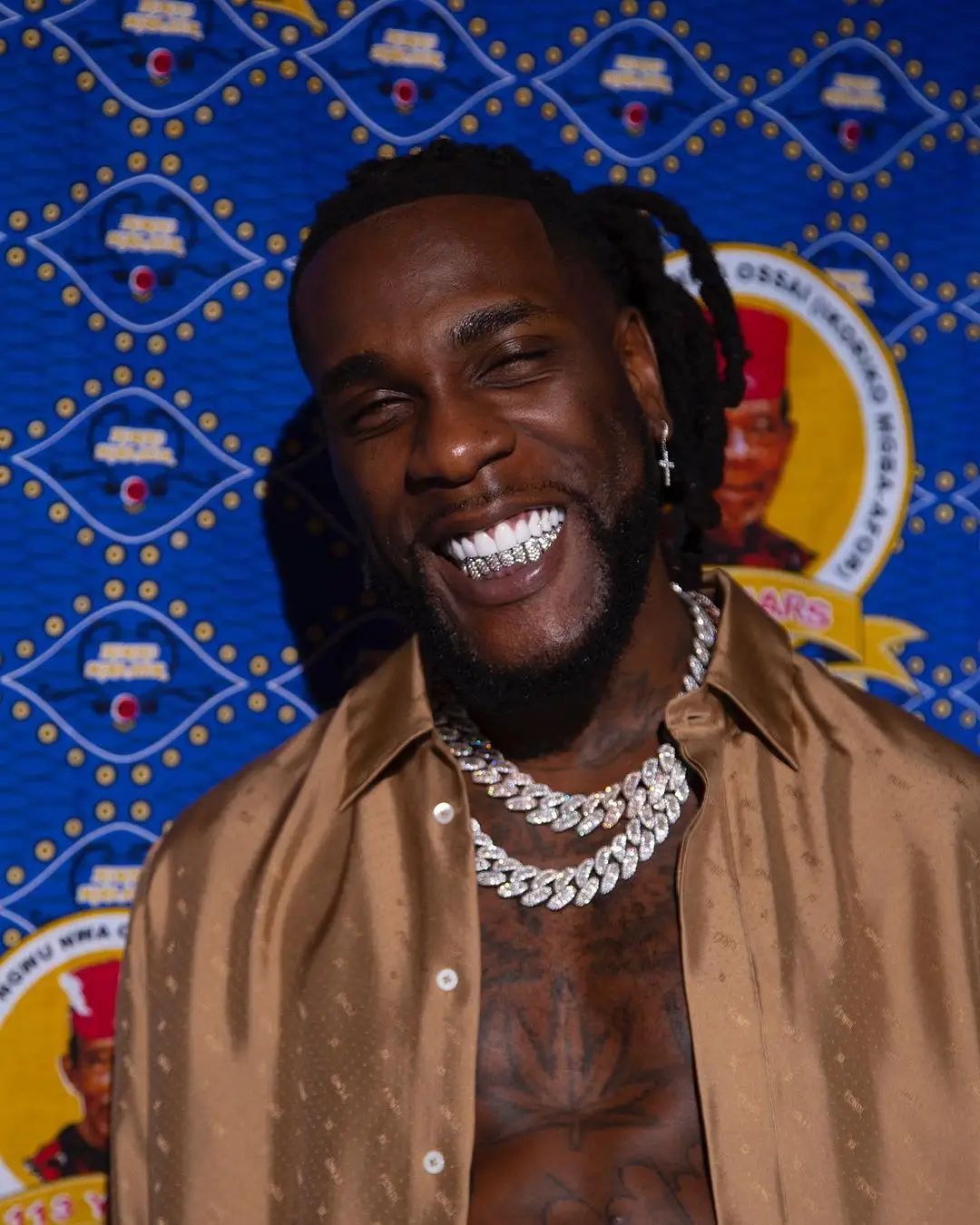 About his charity organization and setting up funds for the EndSARS victims, he said
It was a very weird time. I started getting phone calls: People wanna know why you're not involved. Why are you not saying anything? But, as soon as I heard something I jumped into action. That's who I am. I've been through so much at the hands of people that none of this is a surprise to me. You have to understand this: I realized, very early on, that if you're fighting for someone then use only one hand. One to fight and the other to defend yourself from the person you're fighting for!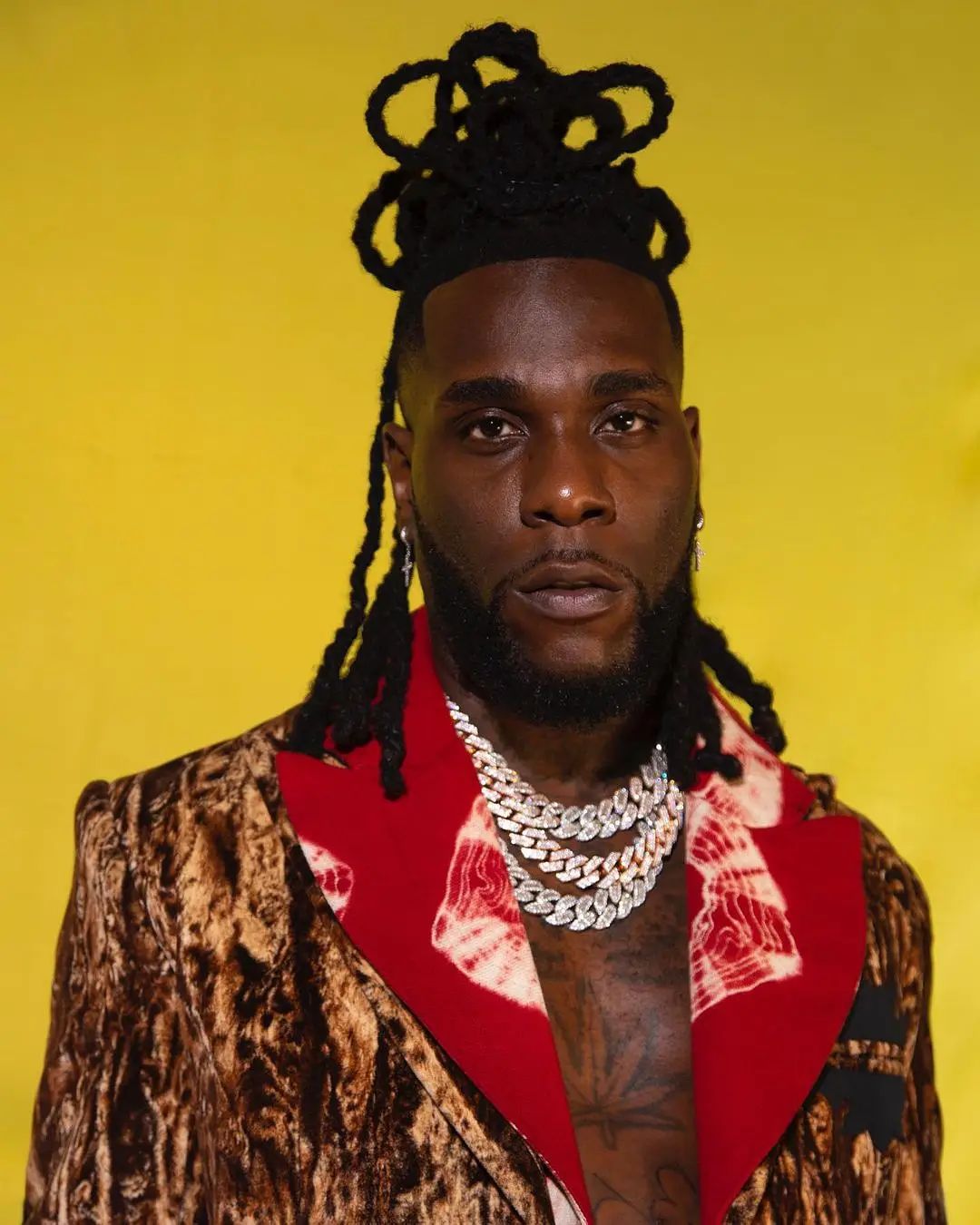 On when his next album would drop, he said:
They need to miss me a bit. 'I'll keep it real with you, I did want to drop an album, was working, and as always the music was coming, but I just thought: Why am I even doing this and what am I trying to prove? So, I'm chilling.
A man supposedly sends his wedded bride back to her father's house because she lied about being a virgin.
A woman said to have been dumped by her husband who she lied to for being a virgin, she made a lie before the wedding.
She  claimed to be a virgin before the marriage , but after finding out it was a lie, her husband chased her out and demanded the bride price to be returned. one may ask why the lie?
Twitter user, @ChukwuSomma shared the story on the micro blogging  site, as she noted that the couple have only been married for  just four months.
He tweet wrote; "A girl from my area had her bride price returned and bags packed back to her father's house because she lied to her husband about being a virgin. This is just a marriage of 4months😰….so men still do this?? Omo!"
Reacting, @callmebrowni wrote; Why did she lie? You don't build marriage on lies. To her it might be nothing, but to the guy he will see it as if she can lie about this then could have as well lied about many other things
@KingJemx commented ; Why did she lie? The husband is well within his rights to return her cos the marriage was contracted on deceits.
Also Read Genevieve Nnaji returns to IG amid stated mental health issues
@chukwuSomma replied; I know but other measures would have been used to restore peace first before ever considering divorce. But the guy no send again
@mijenwadecoy; The reason she was sent packing is because she lied. Please don't blame it on the virginity. If she had told the truth we won't be having this conversation.
@PrinceMiracle22; Wait, who is to be blamed now?
@chukwuSomma; The girl. But the man's decision was too harsh
@Fragrance_Scent; Don't build any kind of relationship on lies. It always backfires. My friend's marriage crashed because he lied to his wife that he doesn't smoke. Weeks after wedding she found him smoking. Be real. The one who wants you wants you.
In India's culture Women aren't the only ones who can claim virginity. Prior to marriage, both men and women should refrain from having sexual relations. Although it is a man's world, men must learn to think along the same lines as women, same be apply every where in the world.
In her debut novel, Virgin, debut novelist Radhika Sanghani takes on the matter head on.
She told Express.co.uk what prompted her to start writing.
"We've all gone through virginity – a lot of us will be experiencing it right now – but how often do we really come across it in literature?
"As someone who spent three years studying English Literature, I can safely say: not many.
And so my book sums up the issues that many young women have today with virginity, relationships and sex (or the lack thereof)."
Suparna Gupta, an architect confesses, "I have been in an intense relationship in my past, because of his family issues we couldn't take it forward. Now I am getting married to another guy. With my sexual behavior, he might get to know that I am not a virgin. Therefore I plan to act extra cautious, I cannot afford to ruin my future because of my past. Sometimes I wonder, is it really a big deal."
Radhika has also compiled her top ten list of books on the subject.
Dr Kamal Khurana, a relationship expert says, "It's not only about women, men also don't think highly of women who have had several sex partners in their past. This is the main factor why people prefer to lie about their ex partners. It's definitely a personal choice, but keeping your partner in the absolute dark is unfair. If not completely, try to share some of details of your past with your mate."