Rémy Martin Honors Obi Cubana As Part Of Its Global Campaign To Celebrate Collective Success
Rémy Martin Honors Obi Cubana As Part Of Its Global Campaign To Celebrate Collective Success
The quest for excellence has been the Rémy Martin trademark since 1724, a brand with the constant dedication of creating quality cognac.
Since its global launch in October 2019, #TEAMUPFOREXCELLENCE, The brand's new platform reflects Rémy Martin's values of authenticity, audacity, and generosity.
The campaign draws from these core values of the brand to pay homage to the personal success of titans of industries who have excelled in their field of endeavours, all the while carrying others along on their journey to success.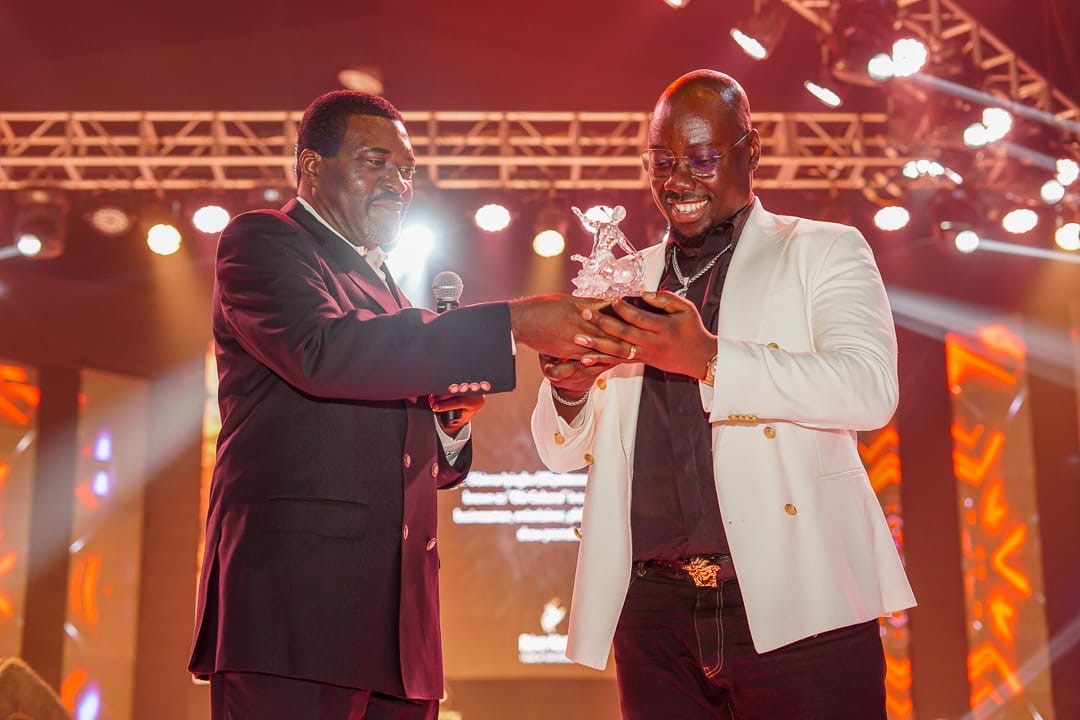 This year's honoree is renowned Nigerian businessman and philanthropist, Obinna Iyiegbu, popularly known as Obi Cubana, who has recently been voted the 2021 Man of the Year by Nigerians both at home and in the Diaspora
Nominated alongside Governor Seyi Makinde of Oyo State, Tony Elumelu, Chairman UBA Group, and Abdul Rabiu, Chairman and founder of BUA Group, Obi Cubana as he's popularly known garnered the most votes to clinch the position.
The philanthropist and entertainer is the chairman of the Cubana group, a chain of hospitality businesses with interests in luxury real estate, Nightlife, restaurants, wine distributorship, and most recently blockchain technology.
To this end a dinner and gala night was hosted in his honor by Remy Martin Nigeria on October 15, 2021, at the prestigious Balmoral marquee of the Federal palace hotel Lagos.
The event was graced by titans of industries, A-list actors, and entertainers who showed up en Masse to celebrate Iyiegbu on this momentous occasion.
#TeamUpForExcellence #RemMartinNG @remymartinng #RemyMartin
---
Sponsored Content
Naomi Campbell And Baby Make Cover Feature For British Vogue
Naomi Campbell And Baby Make Cover Feature For British Vogue
British Vogue
 has announced 
Naomi Campbell
 on the cover of their latest issue.
Naomi made the feature alongside her 9-month-old daughter who was photographed for the March edition of the fashion magazine.
The supermodel talked about blending her fast-paced professional life and motherhood as well as diversity in the fashion industry.
In the interview, she spoke to Vogue about her daughter;
"I'm lucky my little one loves to travel like me – no whimpering taking off or landing. She's a good girl: she sleeps very well, she hardly ever cries, and I'm told she's very alert for her age. She's just started waving, which is fun. She laughs a lot. She's almost talking. I think she might walk before she crawls. And she's got six teeth already."
Going down memory lane on the success she shared with Linda Evangelista, Cindy Crawford and Christy Turlington in the 90s, she said:
It was an incredible time, but we worked hard. And no matter how many outfit changes, how many shows, we never said we were tired. We all loved it and we kept each other's energy up. We did eight shows a day and then we would go and celebrate with the designers in the evening. I wonder sometimes if models now could have kept up with us.
Quizzed about modelling secrets, the supermodel says:
I still enjoy it, but it's nerve-racking. Because I'm 51 years old walking with girls who are 18! It's great to be with these young 'uns at my age, but I have to say, at one of the shows, I was like, 'Come on, girls! Pick up your feet! Why are you walking so slow?'I feel like my time was more joyful. We smiled! We got to show off our personalities.